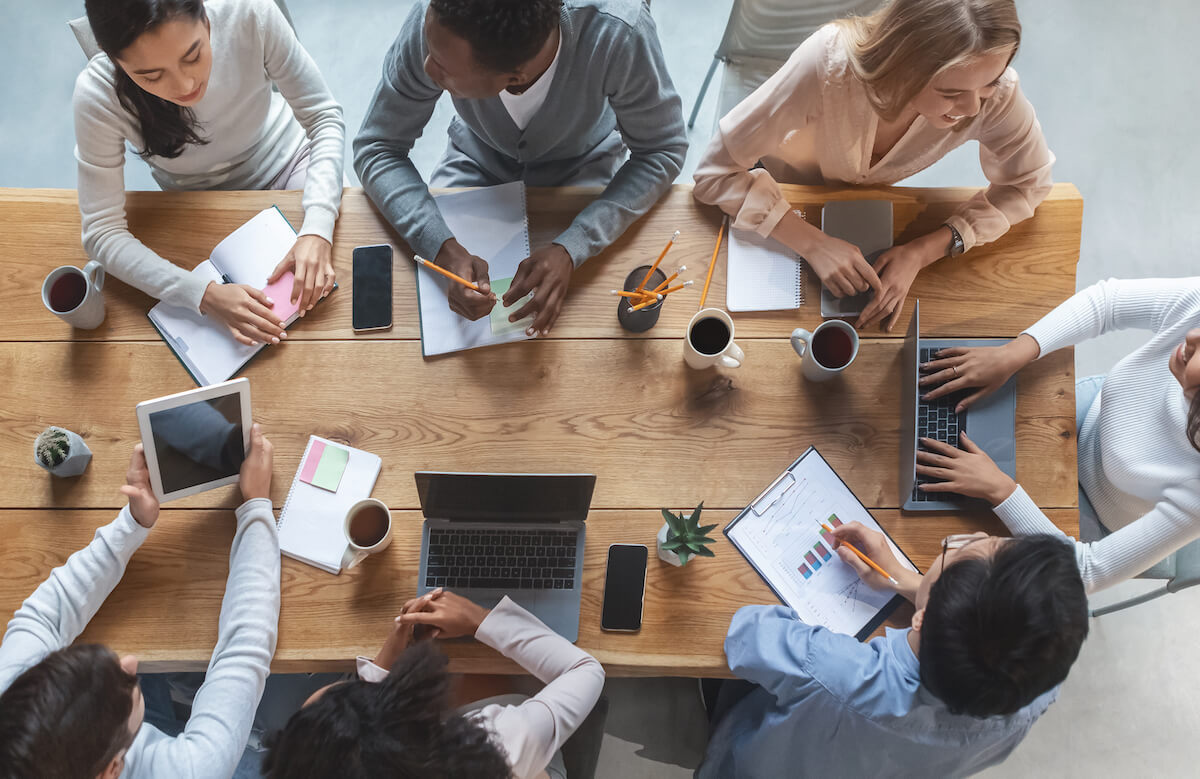 At any given moment, you can access our website and take a look at our vision for this company: To love, grow, and radically serve our customers, our team, and our community. Our core values are how we implement this vision: being kind, pursuing excellence, expressing gratitude, practicing generosity, and staying humble and curious. These elements are critical to Steele Consulting and they are what sets us apart.
But when you work with Steele Consulting, we don't just want you to find those elements in our vision statement. We work hard to implement them in our day-to-day modus operandi. We pride ourselves on being transparent with our clients. When clients choose Steele Consulting, we want them to feel like it's a true collaboration. Here are the ways we make it happen.
1. We work visibly.
We don't want you to be left in the dark. If you hired a construction company to build a house for you, you'd be able to see the site and what the crew has been doing. From the features you picked out to the electrical and plumbing setup the crew installed, you are able to see your house be built in real-time.
You're never left guessing, and why should you be? After all, a house is a sizable investment both financially and time-wise. So why should it be any different when you hire a company to, say, build a website for your business?
When you work with Steele Consulting, you're never in the dark. We use Kanban boards, a collaborative product management tool, to display real-time progress on your project — and you can access yours any time! Kanban boards help us stay on schedule, visualize our next task, and alert both you and our team to areas where other members are struggling, stuck or waiting for approval. In a nutshell, this project management method helps us maintain full transparency and work collaboratively with you by giving you the opportunity to provide consistent feedback on your project throughout the entire process.
2. We work agile.
No, we don't mean with great agility, like a ballerina or Austin Powers. "Agile" refers to our workflow methodology, where we deliver small bits of your project to you on a consistent basis for your feedback and approval before we move forward. This helps us bring your vision for your custom software vision to life through consistent testing, and additionally minimizes timely and expensive revisions that would occur if we only incorporated your feedback at the end of a project. When you work with Steele Consulting, we use agile methodology to save you time, money, and to give you the custom software project you're really looking for.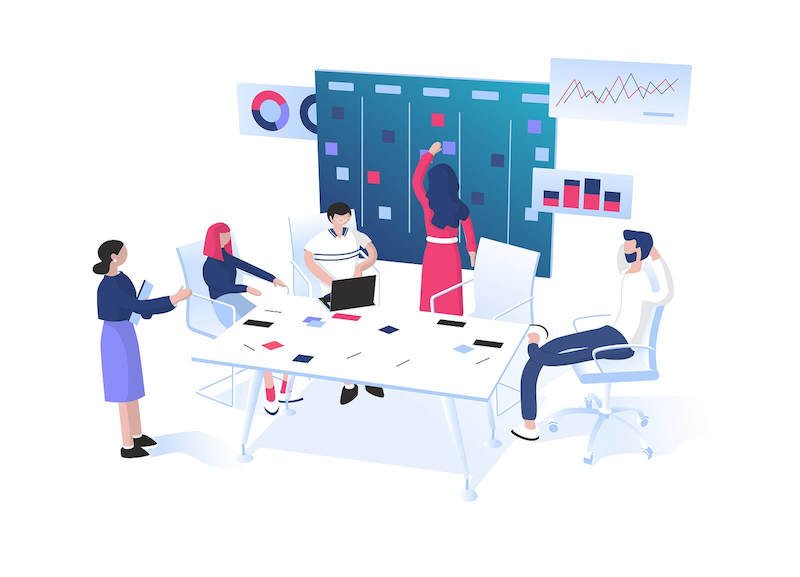 Agile workflow methodology is commonly contrasted with waterfall workflow methodology, which is a linear approach that people typically expect when purchasing custom software. As we mentioned earlier, the waterfall development limits client feedback to the end of a project, which is often months or years after a project was started. Much can change during this time, and it can be difficult to revert back to fix any issues. With agile development, feedback can happen at every phase. That means if you work with Steele Consulting, you'll already have approved the entire project by the time it's complete.
Working visibly and client collaboration are two of the ways we implement the agile workflow, but there are a few other important characteristics that make the software development process efficient:
Teamwork is perhaps the most important element. The agile workflow empowers our team to consistently reevaluate our processes and make adjustments as we go. To complete small bits of a project for client approval, our team must communicate, collaborate, and maximize our efficiency.
Sustainability is another key element, and this refers to the pace at which we work. Working at a sustainable, steady pace allows us to complete each portion of a project correctly the first time, rather than rushing to meet a deadline with little-to-no time for quality control checks. By using the agile workflow, we can give more time and attention to the fine details of your project that ultimately save you time and money in reworking costs. Additionally, working at a sustainable pace means your project will be consistently high-quality throughout the entire build process.
Adaptability is much easier to achieve with agile development, since sustainability is a main focus. If we deliver a piece of your project you don't like, we have the time to adapt it to your needs as soon as the problem is discovered. Additionally, we can implement new functionality for unexpected needs or wants that arise during the course of a project, even if it looks different than the original scope of your project. This gives us the ability to adapt your final product to meet ever-changing market demands, ultimately delivering software that's perfect for you and your end users.
A higher-quality product that you know, need, and love is the result of agile development, since we are consistently implementing your feedback throughout the entirety of your project.
We take our collaborations with our clients very seriously, which is why we opt for the agile workflow methodology. Consistent, frequent collaboration that leads to quality custom software is what you can expect when you work with Steele Consulting.
3. We're an extension of your team.
At Steele Consulting, we don't want to just be consultants. We function as an extension of your team. We work for you and collaborate with you as if we were your employees. We get to know your company and care about it's wellbeing as if our jobs depend on it — and we think they do! That's why we prefer to kick projects off in-person, because it allows us to develop camaraderie, trust, and transparency between us and our clients. Plus, it brings humanity back into technology as we work together to build a system that you and your clients will love.
It's also why we prioritize transparency in our company, because we want our clients to keep us accountable just like a fellow team member would. It's also why we streamline our clients' projects, even though it results in less pay for us, because longer projects and extra charges aren't in your best interest. We own our mistakes and make them right at any cost, because we see you as part of our team, not just our client.
When you work with Steele Consulting, we give you a clear understanding of what your software will cost and what it will do, and we strive to complete your project efficiently — we don't want you to wait for it any longer than you have to. And above all, we only give our clients the advice that we would give to ourselves. After all, you're part of our team.
4. We build what you can't buy.
At Steele Consulting, we deliver customized, personalized software products to our clients — products that do everything you need them to do, without the extra components you don't need. This saves you time and money by cutting out the software features you don't use that drive up the price of an off-the-market product. When you work with Steele Consulting, you aren't browsing software options trying to find a package with the one feature that is most important to you.
When you work with Steele Consulting, you're creating custom software that meets the unique needs of you and your customers, whether it's completely from scratch or an add-on to existing software.
As an example, a client who handles the distribution of cargo ships had software that could show the arrival times of the cargo ships as well as the inventory on board — but only internally. Then someone asked, "Wouldn't it be great if our customers could see the arrival times, too?" After they chose to work with Steele Consulting, we were able to build them custom software that did exactly what they wanted it to. It was a small addition to the company's existing site, but it added immense value to their end user's experience.
We would love to do the same for you! If you want to know more about what it's like to work with Steele Consulting, connect with our team today to see if custom software is the right fit for you.