Project Gallery
A glimpse at some of our recent projects
Dashboards and Data Analysis Tools
Help your decision makers have the data they need right at their fingertips. Let them be alerted to trends and potential problems as they happen. Then give them tools like our live pivot analysis grid to dig deep into their data to find the details. We've worked with dozens of fortune 500 level companies in a variety of industries. These solutions are often just a few weeks away.
eCommerce
Secure, Efficient, Robust, Scalable. We've been building and maintaining high volume financial and order processing sites across the United States and even world wide. Whether you want your system in the cloud across many geographic regions or served locally from your data center, we have world-class experience on approximately 100 different applications for a variety of customers. Our systems are regularly tested against tough banking standards and have been processing millions of dollars a year for over a decade. We'll bring all that knowledge to build your system. And many projects are up in just weeks. It's what we do every day.
Workflow and Document Management
We've built dozens of complex (and simple) workflow systems for our customers and everyone they work with. Never lose track of an order or important document again. Make everything available electronically from anywhere in the world with a customized, secure workflow system tailored to your business needs. Our systems typically free up hours a day for decision makers because they can track trends and deal with exceptions, rather than doing the mind-numbing tasks of keeping things flowing. Features often include integrated inbox alerts and summaries, exception alerts when things are going wrong or are late, automated reports and dashboard analysis tools for managers, group assignments, detailed security features, customizable workflow administration tool where you can build your own workflows, distributed administration where group administrators can invite more people into their group as needs change, and much more. With our cutting edge "hbird workflow engine", we start with 80% to 90% of the functionality you require to get a great workflow solution up and running at your company in weeks.
Custom Web Applications
We build all types of secure, robust web-based solutions for customers. If you have a process that is too manual, or you have systems that don't talk to each other or are missing functionality, we can help. We often build web systems to "extend" your existing accounting or operations systems. If your system does a good job but is missing something, we can build those extra screens to attach to data in your current system. This saves time, money and training since you can keep your existing systems intact. And if you just need a new system, we can help there too. We build small to enormous systems all the time. Our team of 27 developers have massive experience in automating business processes efficiently and effectively.
Custom Mobile Applications
Need an Apple iOS or Android mobile App? We've got you covered. We can build native apps for either platform or even build apps for both platforms at the same time with the cutting edge "ionic" framework, that halves the time it takes to build most apps. We've built about a dozen apps over the last few years in the transportation, parking, technology, warehouse, and education sector. These apps get good reviews and our customers continue working with us year after year. Many of them liked us so much, they decided to use us as their dedicated IT development team. We have great experience with local data synchronized for offline/online modes, integrating scanners, RF and barcodes, credit cards, external hardware, optimizing apps for multiple devices, managing upgrades, integrating apps with push notifications and native phone functions like mapping, and email. We also have great experience with "Enterprise Only" applications, intended for use by employees and partners only, instead of public usage.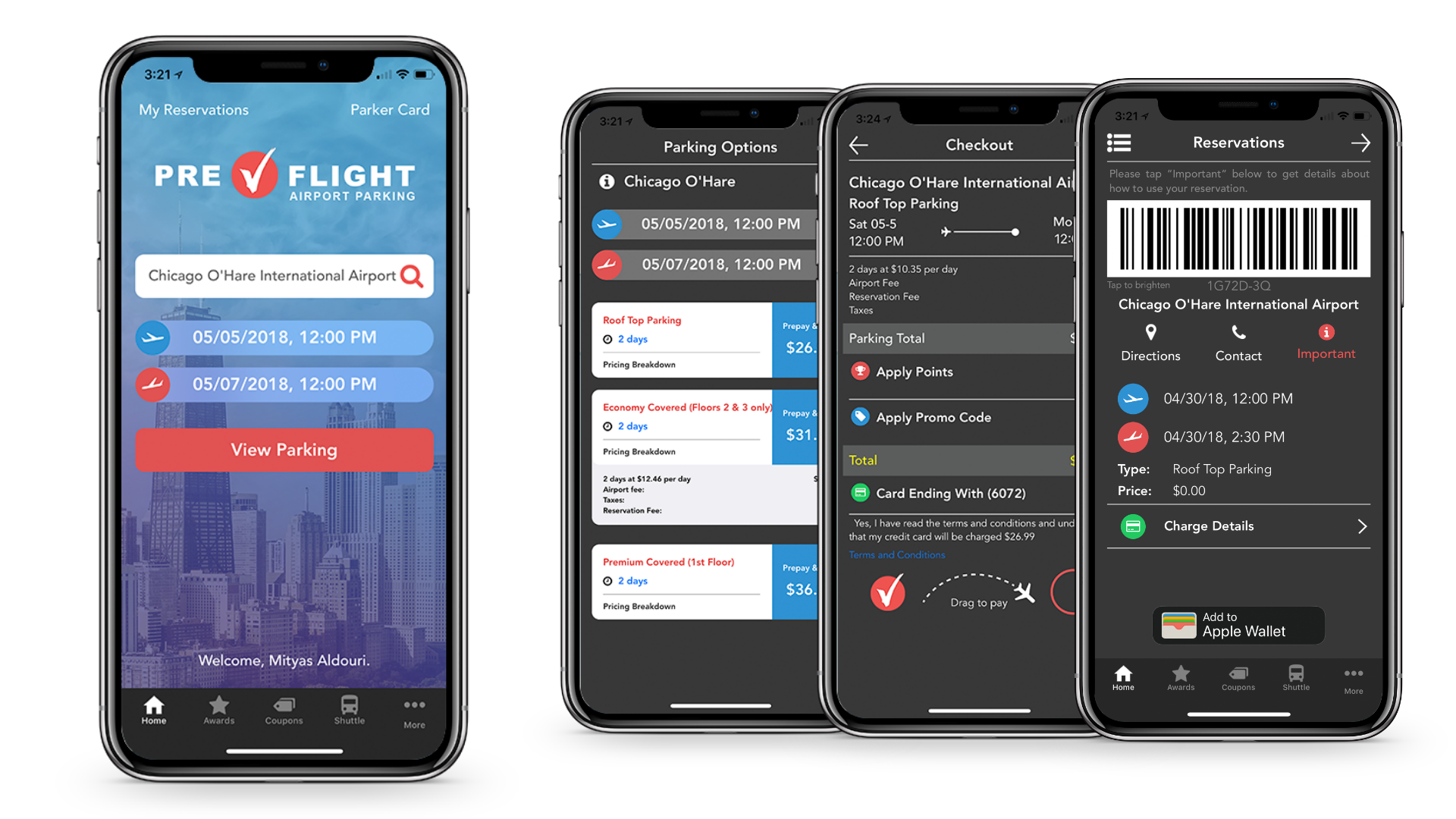 Stevens Transport
Here's another great example of some mobile app development we've done. Stevens Transport has about a thousand drivers with different types of phones. They live sync their schedules, pay, report accidents and incidents, request vacation, check performance metrics, accept orders, report key load information, and much more through the app that we've developed. And those are just the highlights. We've built about a dozen other fun applications for customers, and we can use that skill to help you have a great mobile app that synchronizes with your home office systems as well.
Datacenter & Network Engineering
Our network engineer team is top notch. We've designed and built data centers with redundant virtual server hosts, power supplies, power sources, climate controls, redundant switches, firewalls, active intrusion detection and prevention, and redundant internet providers with load balancing and failure. We've configured Live-Live data backup and failover to other buildings without missing a step. We've participated in dozens of Disaster Recovery Practice sessions for backup systems we've designed and have earned top-notch real-world experience over the years. Windows, Linux, Virtual, HyperV, VMWare, simple servers or clustered high performance fiber optic data vaults, SQL Server, MySQL, complex Active Directory redundant configurations, cloud or local, you name it, we've probably done it in a high volume situation multiple times. Our expert team will ensure your solution is right the first time. We've had lots of practice.
Have an application that needs to be developed?
Steele Consulting Inc has over 24 years experience in developing quality software for clients like you. We can help enhance your user experience. Contact us today.